How 
Can You Help?
Coalition for Attainable Homes relies on its donors and volunteers to support our mission. There are many ways you can help!
Become A Volunteer
We welcome individuals, institutions and groups as volunteers. Click here for more information.
Adopt A House
Ongoing support is needed to assist our new housing and rehabilitation projects.
Support Our Mission
To ensure the availability of high quality affordable housing to income eligible residents and provide hope and encouragement to families who demonstrate a need and desire to maintain their own home.
Since 2006, we have served Indian River County's most vulnerable populations by providing a basic need: shelter.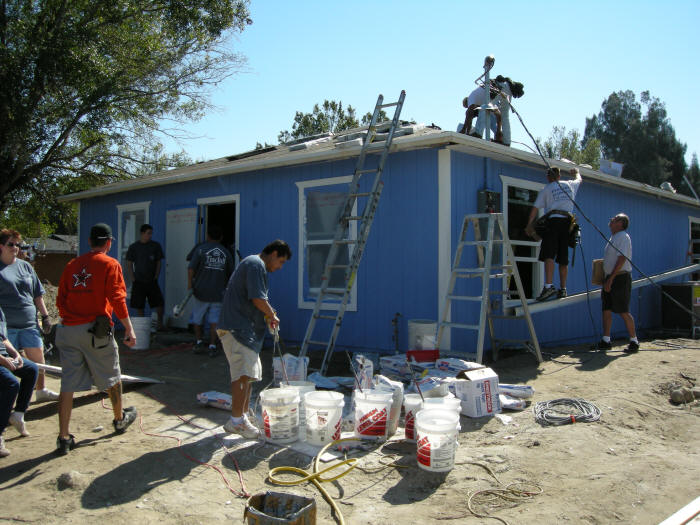 What We 
Do?
We bring together volunteers and sub-contractors to rehabilitate and build homes for those in need.
Development Goals
In 2019, we will launch our strategic plan. With continued support we will meet our goals for growth and sustainability.
People Care
Everything we do depends on you. Donating money and time allows us to continue helping people in need.
Charity Events
Annual Fundraiser, September 15, 2022, at Italian Grill.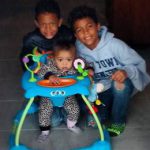 LeeAnne's Story
Housing for Homeless Pregnant Women
In 2017, Every Dream Has A Price (EDHAP) board members first met LeeAnne during an event where they were feeding homeless people who lived in the woods behind Sonny's BBQ on Route 60 in Vero Beach, FL. While eating together with the homeless, EDHAP board members happened to sit next to her and learned she was pregnant. LeeAnne told us she was working two jobs and had just worked a twelve hour shift at a packing house. She had two other children that were living out of county with her sister because she could not provide basic needs for them. Months before we met her, LeeAnne had a car and a place to live; however, her car became inoperable and she missed work, then got let go because she had no transportation. With no job, she could not feed her children or afford housing. Her first priority was her children and she recognized they needed stability and deserved better so she sent them to live with her sister in St. Lucie County.
Not long after the BBQ feeding event, we saw LeeAnne and learned she went to the hospital because after working another twelve hour day she started to hemorrhage (related to her pregnancy). At the emergency room, she and the baby were evaluated and treated.
At this point, our board members encountered two other pregnant homeless women on the streets and decided we needed to build housing for this vulnerable population a priority. We talked to providers like IRC Healthy Start and learned there were many more homeless pregnant women in Indian River County. Grants were written, land secured and a three bedroom, two bathroom home was built in early 2018 to house homeless pregnant women. EDHAP was able to get the Hope for Family Center to house Leanne and her children temporarily while the 32nd Ave. home was being built. Leanne moved into the new home with her children in early 2018 and she and her children are thriving and their lives are stabilized!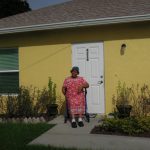 Gertrude Smith
Elder House
Gertrude is in her seventies, single and has lived in Gifford since 1961. She has worked as a housekeeper for two families in Vero Beach for a total of forty-seven years. Gertrude still works for one of the families on a regular basis.
When asked to share how she became the resident of the first elder house built by Every Dream Has a Price (EDHAP) she shared the story of her friend Louise who said to her one day, "I did something. I hope you are not angry with me." "What did you do?" Gertrude replied. Louise told her she put Gertrude's name on the list for a new home being built by EDHAP. Louise felt that although Gertrude lived in a decent house, after all her years of hard work, she deserved better.
The home was still in disrepair from the 2004 hurricanes. Her arthritis made moving difficult and she needed a place she could easily navigate. Gertrude, a woman of faith, thought about the idea and decided she "would claim it in the name of Jesus." Gertrude offered to help with the project. However, she got involved helping a sick friend who she regularly took the bus to visit in Ft. Pierce. After he left for Baltimore to live with his family, Gertrude moved into her new house on February 7, 2012.
Gertrude was able to meet board members from the John's Island Foundation that funded the elder house project and personally thank them for their generosity. She had a lot of help moving into her new home, and very little furniture because the old furniture had mold and water damage from the hurricanes. Fortunately, caring friends and acquaintances helped furnish the house over time bringing chairs, tables and sofas to her home.
"I love my house," she says. "Every day I am grateful to be in my own place where I can get around."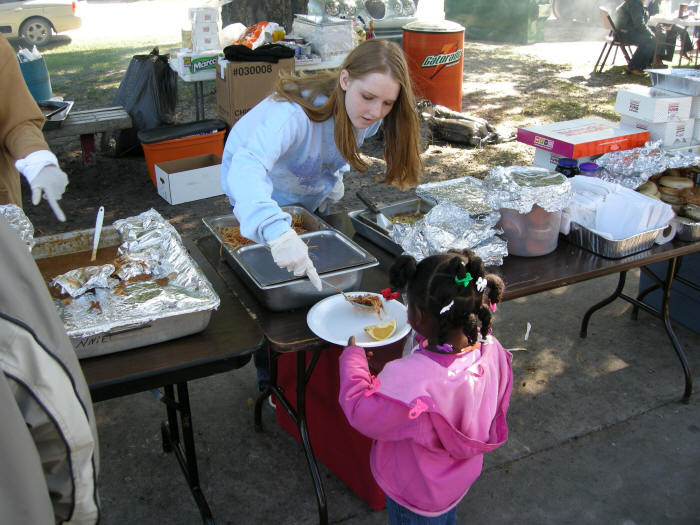 [contact-form-7 404 "Not Found"]